If you have meaningful experience outside the classroom, you can earn college credit by completing a prior learning assessment (PLA). Through this process, your college or program evaluates your workplace training, military service, or other experience to determine if you should receive credit.
Securing college credit for work experience can reduce the time and money you invest in your degree. In fact, students who receive college credit for life experience can reduce completion time for a bachelor's degree by up to 10 months. If you pass a prior learning assessment, you won't have to pay for those credits.
PLAs have become increasingly popular in the world of higher education, with more than half of all colleges awarding credit for previous life experience. A 2010 survey found that about 56% of postsecondary students with PLAs earned a degree within seven years, compared to 21% of those without a PLA.
56% of postsecondary students with PLAs earned a degree within seven years…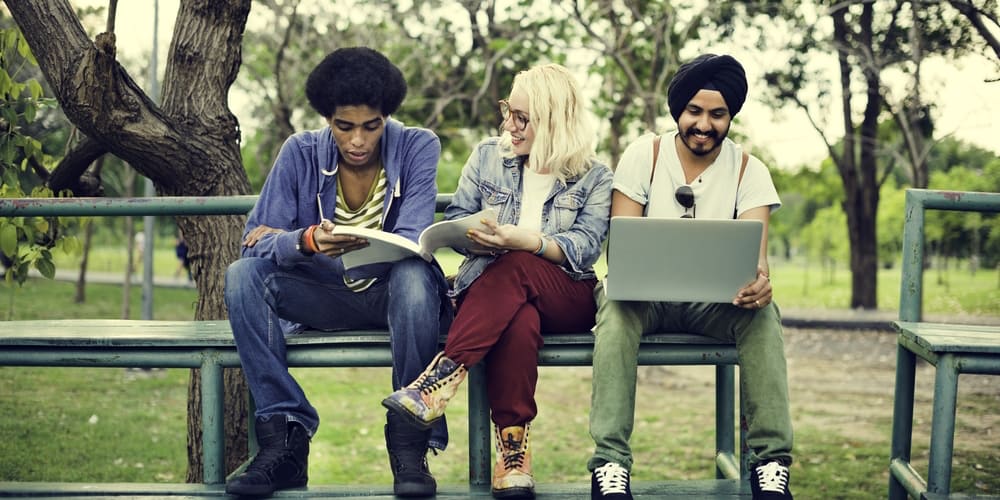 Can I Get College Credit for Work Experience?
Before entering school, you can learn through real-world experiences, such as workplace training, military service, independent study, or community service. While earning college credit for work experience is possible, most programs only award credit if you can demonstrate that you learned something valuable through the experience. The American Council on Education states that, when considering giving students credit, colleges evaluate how the experiential knowledge translates into specific courses. A prior learning assessment may be required to earn credit for experience.
Methods of Assessing Prior Learning
There are several methods of assessing prior learning to determine whether to give students college credit for work experience. Below, we've listed the PLA categories that the Council for Adult and Experiential Learning recognize, and discuss how colleges and universities use them to evaluate students' experiential learning.
Standardized Exams
Colleges use several common exams to test students' knowledge in certain areas. These include:
Advanced Placement program
College Level Exam Program
DSST Examination Program
International Baccalaureate Exam
Challenge Exams
Also known as faculty-developed exams, this format allows students to receive credit by passing a course's final exam.
Individual Assessments
Students create and present a portfolio of their prior learning experiences. Faculty members decide whether to award credit based on an evaluation of the portfolio.
Evaluation of Non-College Education and Training
These exams, available through the National College Credit Recommendation Service and the American Council on Education, allow students to earn credit for employer-sponsored training or professional development. Students may also receive credit for volunteering, military training, and certifications or licenses. In many cases, employers partner with the colleges awarding credit.
How Do PLA Credits Transfer Over?
Although many colleges accept life experience for credits, the process varies by school and program. For example, some colleges award credit based on prior learning assessments, while others waive course requirements on a case-by-case basis.
If you do receive work or military college credit, your school may allocate it as general education, elective, or major credits. Research your prospective school's credit transfer policies, especially as they relate to PLAs. Determine if the school accepts a maximum number of transfer credits and if your PLA credits can transfer to another institution.
Earning PLA Credits Before College
Earning life experience credits for college often requires early planning. Many students begin this process in high school, meeting college-level credit requirements before earning their diplomas. These students typically take Advanced Placement (AP) or International Baccalaureate (IB) courses and exams to receive college credit.
AP and IB courses are much more rigorous and challenging than typical high school classes, as they are meant to replicate the postsecondary experience. Students don't need to actually take an AP course to take the exam, although it's highly recommended. However, students must complete the IB course to be eligible for that exam.
Only about 830 U.S. high schools offer IB diplomas. Roughly 14,000 public high schools offered AP courses during the 2012–13 school year.

Pre-College Options
Advanced Placement (AP)
 
Taking an Advanced Placement course and exam allows students to earn PLA credit or have course requirements waived. About 85% of postsecondary institutions in a recent CollegeBoard survey reported that AP courses and exams reflect favorably on students when it comes to admissions decisions, and nearly one-third of colleges and universities in the United States consider students' AP scores when awarding scholarships.

AP courses subject areas such as biology, calculus, economics, English, government, physics, and world history. Exams are generally held at the end of each class. Students who score three (out of five) or above typically receive college credit.

AP credits are widely accepted at colleges and universities across the U.S. and in more than 60 countries worldwide. However, each institution determines whether students receive credit or placement. Conduct an AP credit policy search to learn whether you would be eligible to receive credit at your prospective school.

While most schools allow students to receive three to eight college credits based on their AP exam scores, others allow more. At Kansas State University, for example, students may earn up to 14 credits by scoring a perfect five on the Germanic languages AP exam; these students bypass four lower-level courses.

Exam Fee: The fee to take an AP exam is $94 for all schools in the United States, U.S. territories, and Canada and $124 for schools in other countries. Financial aid is available for students who demonstrate need.
International Baccalaureate (IB) Program
 
The International Baccalaureate is a nonprofit foundation that maintains rigorous academic standards for educational programs worldwide. Through its diploma program, IP aims develops learners who thrive emotionally, ethically, intellectually, and physically. The program is available to all students aged 16 to 19 who are enrolled at an IP-authorized school.

Students undergo assessments to evaluate how they analyze and present information, solve problems, and construct arguments. These assessments are performed through essays, short-response questions, structured problems, case-study questions, fieldwork, and lab activities. Students typically take IP exams at the end of each course.

Exam Fee: Exam fees start at $53 each for U.S. students, and discounted rates are available for those taking multiple exams. Need-based financial aid is available.
Other Ways to Earn College Credit in High School
| | |
| --- | --- |
|   | Many high schools partner with local higher learning institutions to offer students access to postsecondary-level courses. There may be fees associated with these courses, so check with your guidance office to learn more. Students may also take classes at a local college, either online or on campus, independent of high school coursework. |
PLA for Adult Learners
Numerous exams help students earn college credit for work experience or other training. Below are common exams, available at colleges and universities across the United States and around the world, for students seeking PLA credit.
Adult Learner Options
College Level Exam Program (CLEP)
 
The College Level Examination Program, administered by the CollegeBoard, helps students earn college credit for life experience. It allows students to test out of introductory-level courses and pursue degrees more efficiently, saving time and resources.

A passing score typically earns at least three college credits, and more than 2,900 postsecondary institutions accept CLEP scores for credit. Learn more about required scores and whether your prospective school grants credits for CLEP scores by visiting the CollegeBoard website.

Exam Fee: The fee to take a CLEP exam is $85, but free tests are available for active U.S. military members and civilians with special needs.
DSST
 
Formerly known as the DANTES Subject Standardized Tests, DSST was established in 1974 and was originally designed for active duty military service members. Today, the 38 tests are also available to civilians. The exams cover business, humanities, mathematics, physical science, social science, and technology, and have been approved by the American Council on Education.

Currently, more than 1,900 colleges and universities across the United States grant credit for DSST scores. Funding is available for active military members and their spouses.

Exam Fee: The exam fees for DSST tests start at $80, with funding available for active duty service members.
UExcel Exams
 
Perhaps no other institution of higher learning has made it easier for nontraditional students to earn a degree than Excelsior College. The school offers proficiency exams in subjects such as business, math, social sciences, criminal justice, and nursing, enabling students to earn credits for self-study experiences.

Excelsior also offers UExcel exams, which are open to high school students, working adults, and even students attending other colleges and universities. Hundreds of institutions recognize these scores, often awarding credits, waiving course requirements, and offering advanced placement. Students may earn three credits or more for each UExcel exam.

Exam Fee: The fee to take any UExcel exam is $110.
TECEP Exams
 
One of the nation's premier institutions for working adults, Thomas Edison State University offers flexible learning environments and methods, including online courses, prior learning assessments, and credit-bearing exams. The school's credit-by-examination program, called TECEP, allows students to earn credits by passing exams, rather than through traditional coursework.

TECEP exams are available in subjects such as English composition, humanities, social sciences, natural sciences, mathematics, business, computer science, and applied science. The tests are similar to conventional final exams, typically including multiple-choice, short-answer, and/or essay questions. They are graded pass/fail, rather than on an A-to-F scale.

Individuals do not need to be enrolled at Thomas Edison State to take a TECEP exam. The university accepts PLA exam scores from outside institutions.

Exam Fee: TECEP exams cost $114 for matriculated students and $156 for non-matriculated students.
WGU Degree Programs
 
Designed with working adults in mind, nonprofit Western Governors University leverages technology to deliver innovative instruction. Its Competency-Based Education program allows students to apply work experience credit toward online degrees. Students demonstrate skills, experience, and subject knowledge through a variety of assessments. Ultimately, WGU is committed to graduating individuals who are highly competent in their professional fields.

Thanks to WGU's experiential learning programs, students can graduate with a bachelor's degree in two to three years.
MOOCs
 
Online colleges that give credit for work experience are increasing their use of massive open online courses. While MOOCs are not a new concept, colleges and universities only recently began offering them for credit.

That's the case at Arizona State University, which offers MOOC credits on a fairly large scale, allowing students to take free general education courses that meet ASU requirements. This is especially helpful for high school students, international students, and adults who are considering pursuing a degree online. The University of Illinois and the Georgia Institute of Technology also offer MOOC-based credits.

Learn more about how to earn college credit for an MOOC here.
How to Get College Credits for Military Training
For those who are serving or have served in the armed forces, there are several ways to earn college credit for military service. However, each school has a different policy for granting these credits; contact your prospective college or university to learn about the process. Below are common ways service members and veterans receive military college credit.
Joint Services Transcript: Available through a partnership between the American Council on Education and the Department of Defense, Joint Services Transcripts confirm service members' experience and training. ACE college credit military equivalencies enable colleges and universities to assign credits for experience gained in the armed forces. Each institution has its own method for allocating these credits.
Credit by exam: Students may earn college credit for military service by passing an exam that evaluates subject knowledge. One of the most common exams is the College Level Examination Program, which tests knowledge across more than 30 subjects. The test is often free for service members and their families. Many institutions also accept DSST, a DoD-approved standardized test.
Portfolio assessment: Some colleges and universities offer college credit based on a portfolio of work, which may include an essay describing the student's experience, how they have applied the gained knowledge, and the experiential context. A group of faculty members reviews the portfolio to determine whether to award college credits — and, if so, how many. This is not an option at all schools, so contact the admissions office at your prospective institution to learn more.