Once reserved for wealthy or well-connected students, the practice of studying abroad has become increasingly common among college students from all backgrounds. In the 2016-2017 academic year alone, more than
330,000
U.S. students completed part of their education abroad; that number continues to grow as American universities stress the importance of developing a global perspective. While a term overseas certainly looks great on any resume, the motivations for studying abroad are as diverse as college students themselves. Individuals may hope to improve their foreign language skills, perform area-specific research, or fulfill academic requirements. Others want to positively impact needy communities or simply travel the world. Studying abroad is an exciting way to gain new perspectives and expand your cultural and academic horizons. It can also help develop stronger leadership skills, build meaningful cross-cultural relationships, and lead to valuable work experience along the way.
In 2016-2017, more than 330,000 U.S. students completed part of their education abroad.
The following guide discusses everything you need to know about studying abroad, from how to pick a program to what you should pack. Being adequately prepared is one of the best ways to ensure that you'll be able to make the most of your time overseas.
Study Abroad Checklist
1. Define Your Goals
Why do you want to study abroad? It sounds like a simple question, but the outcome of your trip depends strongly on the answer. Defining your goals, whether they are personal, academic, or civic, is crucial to maximizing your experiences overseas. Long before choosing a program or destination, you should ask yourself what you hope to accomplish while studying abroad. Some common reasons to study abroad include the desire to:
learn a language
volunteer/provide service
conduct research
fulfill academic requirements
immerse yourself in a new culture
2. Consider Your Options
Once you've defined your goals, it is important to consider how you will go about accomplishing them. Planning your study abroad trip might feel overwhelming, but starting with the basics can make things more manageable. For example, where do you want to go and how long do you want to stay? How will your academic life be affected? How will you finance your trip? Having a list of potential destinations can also help you estimate the cost of your study abroad trip.
3. Talk With Your Advisors
You don't have to make study abroad-related decisions alone. Most colleges have resource centers for students who are interested in studying abroad; these centers are staffed by experienced advisors who provide support and assistance every step of the way. An advisor can help you find the best study abroad programs that align with your personal and academic interests. They can also explain the application process and direct you to potential sources of financial aid.
4. Apply to a Program
Most study abroad programs require applicants to register well in advance of their trip. Once you have determined the application deadlines, you can begin gathering any necessary documents. Along with a passport, these may include a letter of sponsorship, financial information, and a student visa. The visa application process differs considerably between countries and can take a long time. You may also need to pay an application fee or a portion of the overall program cost in advance.
5. Prepare for Your Trip
With a time frame in place you can start thinking about the finer details of your trip. Creating a rough budget is a good way to estimate how much money you'll need for food, lodging, and other expenses; this can be done long before you start packing.
Planning Your Study Abroad Trip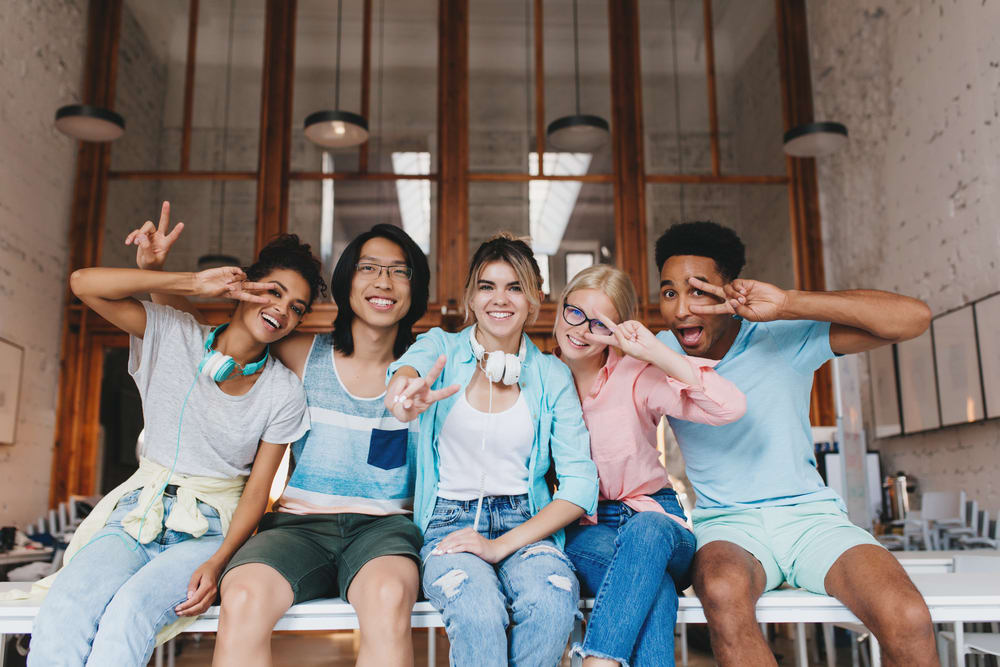 Once you've made the choice to study abroad, there are numerous options to consider while planning your experience. In this section, we'll cover the most important factors to discuss with your study abroad advisor, from choosing the right program to popular student destinations.
University vs. Independent Study Abroad Programs
Your travel options aren't limited to the study abroad programs hosted by your school. Many private organizations, nonprofit groups, and government agencies offer independent study abroad opportunities. Similar to school-sponsored programs, these trips provide college credit in exchange for academic coursework, volunteer service, or internships; they can be funded through federal financial aid, public and private loans, and scholarships. While some independent programs focus on a particular goal, such as improving the infrastructure of a community in need, others allow participants to live and study in multiple countries during a single term or visit countries that are rarely featured in school-sponsored opportunities.
It's important to note that a school may not accept credit from every source, and each institution has different requirements for students pursuing external programs. If you're considering an independent study abroad program, you should discuss your plans with a school counselor to learn more about your college's requirements and credit transfer policies. Below are just a handful of independent organizations to consider as you explore potential opportunities.
Choosing a Study Abroad Location
With so many options available, finding the best places to study abroad can feel like an overwhelming task. Many students select a destination based on academic factors, such as a language they're studying, a school, or a specialized program that is available in their chosen locale. However, financial issues also play an important role when selecting where to go.
Below, we've listed the 10 most popular destinations for American college students studying abroad. Also included is the average cost of a meal in an inexpensive restaurant and the monthly rental rate for a one-bedroom apartment in each country.
Top 10 Study Abroad Destinations for U.S. Students
The U.K.
| | |
| --- | --- |
| Currency | Pound sterling |
| Conversion rate | One pound equals $1.22 USD |
| Average cost of meal | $15.52 |
| Monthly rent | $808.09 |
Italy
| | |
| --- | --- |
| Currency | Euro |
| Conversion rate | One Euro equals $1.12 USD |
| Average cost of meal | $17.96 |
| Monthly rent | $514.73 |
Spain
| | |
| --- | --- |
| Currency | Euro |
| Conversion rate | One Euro equals $1.12 USD |
| Average cost of meal | $11.97 |
| Monthly rent | $499.89 |
France
| | |
| --- | --- |
| Currency | Euro |
| Conversion rate | One Euro equals $1.12 USD |
| Average cost of meal | $14.37 |
| Monthly rent | $635.64 |
China
| | |
| --- | --- |
| Currency | Yuan |
| Conversion rate | One Yuan equals $0.15 USD |
| Average cost of meal | $3.04 |
| Monthly rent | $296.20 |
Germany
| | |
| --- | --- |
| Currency | Euro |
| Conversion rate | One Euro equals $1.12 USD |
| Average cost of meal | $11.97 |
| Monthly rent | $591.77 |
Ireland
| | |
| --- | --- |
| Currency | Euro |
| Conversion rate | One Euro equals $1.12 USD |
| Average cost of meal | $17.96 |
| Monthly rent | $1,098.35 |
Costa Rica
| | |
| --- | --- |
| Currency | Colón |
| Conversion rate | One Colón equals $0.0017 USD |
| Average cost of meal | $6.90 |
| Monthly rent | $366.34 |
Australia
| | |
| --- | --- |
| Currency | Dollar |
| Conversion rate | One Australian dollar equals $0.69 USD |
| Average cost of meal | $14.37 |
| Monthly rent | $1,025.98 |
Japan
| | |
| --- | --- |
| Currency | Yen |
| Conversion rate | One Yen equals $0.0092 USD |
| Average cost of meal | $7.29 |
| Monthly rent | $495.49 |
Housing Options
Where you stay during your time abroad can strongly affect your overall experience; thus, it's important to consider available housing options while researching different study abroad programs. Whether you're seeking an authentic homestay experience or prioritize peace and quiet, finding a living situation that fits with your goals is crucial. However, not every program offers every kind of housing option. Below are the three most common types of housing that you will encounter when comparing programs.
Host families
For those seeking an immersive experience, staying with a host family offers an unparalleled chance to participate in local life, language, and customs. One of the more affordable housing options, homestaying lets students build relationships and strengthen their language skills as they dine, study, and work alongside their host family. While some students find this type of arrangement to be chaotic, citing a lack of privacy or quiet time, others appreciate the additional support of their host family.
Campus housing
Living in a dorm abroad offers many of the same conveniences that are available at your home institution. With classrooms and libraries nearby, you can take full advantage of campus amenities and academic resources without worrying about the cost of transportation. It's also an easy way to build your social network. Students who are used to living off campus may find it difficult to adjust to dorm life, but this convenient and cost-effective option is one of the most popular.
Living independently
Students who prioritize privacy and personal freedom often find that living off campus is the preferable option while studying abroad. Renting an apartment can be expensive, but it is also a great way to practice your target language and get to know locals outside of a campus setting. Students with good organizational and budgeting skills often find that living independently allows them to focus on academics without the distractions that are associated with dorm living and homestays.
Other Factors to Consider When Living Abroad
In addition to housing options and the cost of living, there are other factors that should be considered when researching potential study abroad destinations. Do you want to live in a big city or do you prefer rural life? Is your chosen location safe? Many variables can directly impact your study abroad experience.
Urban vs. rural setting

While studying abroad often involves stepping outside of your comfort zone, your personal preferences and individual needs should take top priority when choosing between urban and rural locations. Do you want to take in cultural landmarks and local nightlife, or would you prefer to experience life in the country? Additionally, can you even afford the cost of living in an urban area? Students who find large crowds to be overwhelming might find city life unpleasant, while those with medical considerations may want to rethink living in a remote area. Selecting a destination that fits your needs, desires, and goals is crucial.

Big city vs. small city

If you've always wanted to visit one of the world's major cities, such as Paris or Rome, choosing a study abroad destination might seem easy. Who doesn't want to see iconic landmarks and experience great cultural events? Unfortunately, many large cities have an exceptionally high cost of living, and living on or near campus isn't always an option in urban areas. In contrast, life in smaller cities is often much less expensive. You'll also have more opportunities to build relationships with classmates and neighbors as you develop familiarity with the area and local customs.

Political climate

It might not be the first thing that comes to mind when deciding where to travel, but a country's political climate can affect your study abroad experience significantly. An unstable government infrastructure or political unrest may alter travel regulations, making it difficult for foreigners to enter the country. This can even lead to unsafe conditions. If your chosen destination is experiencing a period of political turmoil, you may want to consider other options.

Safety

A location's overall safety depends on more than just the political climate, and the best countries to study abroad in tend to be the safest. While some areas, especially large cities, may have higher-than-average rates of theft or violent crime, remote destinations can be dangerous for other reasons. Despite the physical demands of rural life, many developing areas lack access to basic healthcare facilities, which can turn minor illnesses or injuries into serious situations. Fortunately, government-run sites like Students Abroad offer an in-depth look at safety considerations and matters of concern in nearly every country. Additionally, the Bureau of Consular Affairs' website maintains a list of travel alerts and potentially dangerous situations occurring abroad.
The Cost of Living Abroad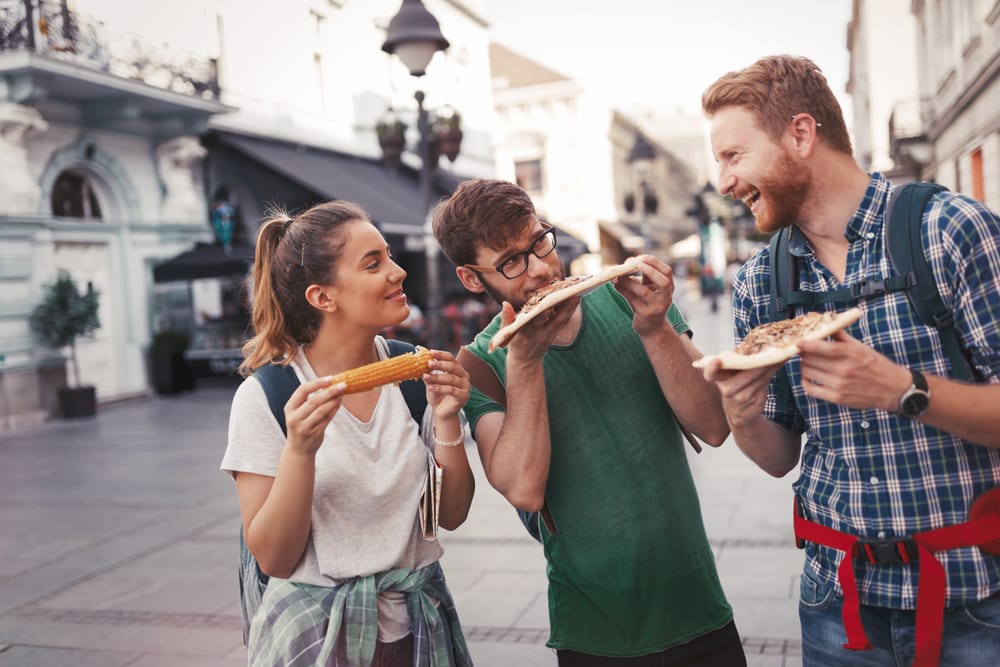 Regardless of where you decide to study abroad, your total expenses will depend on a variety of factors. Some countries, however, have significantly higher or lower costs of living relative to the United States; this should be taken into consideration as you develop a budget for living overseas.
Below, we have highlighted the top 10 cheapest and most expensive countries for studying abroad, according to a ranking from ValuePenguin.com. The original ranking was determined by combining numerous factors, such as airfare, groceries, and the cost of nightlife; we've featured only a few of common expenses you're likely to encounter, including monthly rent, meals, transportation, and cell phone usage.
As the tables demonstrate, Latin American countries are particularly affordable, while the majority of the most expensive countries are European. As you continue to explore programs and destinations, keeping the cost of living in mind can help you narrow down your options.
Most Affordable Countries ($2,500-$5,000 per semester)

| Country | Monthly Rent/Utilities (Basic Utilities + Internet + One-Bedroom Apartment Outside of the City Center) | Meal (Inexpensive Restaurant) | Transportation (Monthly Pass) | Mobile (One Minute of Prepaid Mobile Tariff Local) |
| --- | --- | --- | --- | --- |
| Mexico | $239.62 | $5.07 | $17.01 | $0.08 |
| India | $158.07 | $2.34 | $9.36 | $0.01 |
| Guatemala | $362.48 | $5.49 | $13.72 | $0.15 |
| Peru | $383.82 | $3.08 | $29.29 | $0.14 |
| Vietnam | $332.03 | $1.76 | $6.60 | $0.07 |
| Dominican Republic | $298.33 | $7.39 | $18.62 | $0.19 |
| Morocco | $262.63 | $3.18 | $16.95 | $0.20 |
| Kenya | $230.14 | $3.85 | $24.07 | $0.04 |
| Brazil | $378.88 | $6.27 | $53.31 | $0.43 |
| Thailand | $318.08 | $1.80 | $30.07 | $0.05 |
Most Expensive Countries ($5,000+ per semester)

| Country | Monthly Rent/Utilities (Basic Utilities + Internet + One-Bedroom Apartment Outside of the City Center) | Meal (Inexpensive Restaurant) | Transportation (Monthly Pass) | Mobile (One Minute of Prepaid Mobile Tariff Local) |
| --- | --- | --- | --- | --- |
| Singapore | $1,578.28 | $8.81 | $73.38 | $0.12 |
| Switzerland | $1,401.10 | $22.60 | $77.03 | $0.41 |
| Norway | $1,181.39 | $21.38 | $88.46 | $0.11 |
| Australia | $1,225.86 | $14.15 | $110.07 | $0.17 |
| Ireland | $1,286.44 | $17.67 | $117.77 | $0.31 |
| United Kingdom | $1,022.53 | $15.56 | $77.79 | $0.18 |
| Netherlands | $1,028.71 | $17.67 | $88.33 | $0.16 |
| Bahamas | $1,067.41 | $16.50 | $33.75 | $0.32 |
| Denmark | $1,002.43 | $19.00 | $59.86 | $0.14 |
| New Zealand | $969.47 | $13.14 | $120.47 | $0.37 |
Financing Your Study Abroad Trip
Traveling overseas can be incredibly expensive. Many students rely on study abroad scholarships to pay the bulk of their expenses, while others seek aid through federal grants and loans, private organizations, or nonprofit groups. Below, we've provided an overview of the various options available to help fund for your trip. We encourage you to speak with an advisor or financial aid administrator to determine which financing options suit your situation best.
Types of Financial Aid Available
Institutional aid

Some schools offer need- or merit-based aid to students who have incurred extra educational expenses. Known as institutional aid, this funding typically comes from endowments and donations from school faculty and alumni. Although institutional aid is rarely applied to study abroad programs, the policies regarding its usage vary widely between schools.

Programmatic aid

Many study abroad organizations and program coordinators offer financial assistance to student participants. Programmatic aid is generally awarded according to merit and need, as well as to students who are going abroad to conduct volunteer work. If you're participating in an independent study abroad program, you should ask your advisor what aid opportunities are available.

Private/public organizations

Corporations, civic organizations, and special interest groups are all common sources of financial aid; many offer study abroad scholarships to students who focus on a particular language or area. Additionally, a variety of scholarship opportunities exist for minority students and those with disabilities.

Federal loans

If your study abroad program is offered through or approved by your school, you can use federal funding, including loans, to help cover the costs. The U.S. Department of Education offers three types of direct loans: subsidized, unsubsidized, and PLUS. For a detailed explanation of how federal student loans work, check out our guide that discusses financial aid.

Federal grants and scholarships

Students who demonstrate exceptional financial need may be eligible for federal grants and study abroad scholarships, including Pell and Supplemental Education grants. Certain federally-funded opportunities also exist for those studying the language or culture in parts of the world that have been designated as critical by the U.S. Department of State, Bureau of Educational and Cultural Affairs.

State aid

Some state governments offer students financial aid in the form of grants, loans, and tuition waivers. Your school's financial aid advisor can provide you with further information regarding state funding and any eligibility requirements.

Private loans

With so many other forms of financial aid available, private loans should be considered only as a last resort. Private loans usually have to be paid back immediately, often while the lender is still in school, and most are unsubsidized and have higher interest rates than federal loans.
Using Financial Aid To Study Abroad
It's possible to pay for a large portion of your study abroad trip with federal, state, or institutional financial aid; however, some grants or scholarships may not apply. Work-study awards and scholarships designated for tuition are ineligible, as are certain private scholarships. Your advisor can determine what forms of financial aid can be used to fund your study abroad program and suggest any additional funding you may be eligible for.
Because financial aid is disbursed at the beginning of every academic quarter, students whose programs begin prior to that date may need to find alternative sources of funding for the start of their trip. In this situation, taking out a short-term loan through your school is often the best option. More information about this type of loan can be found at your school's office of financial aid.
Determining Financial Aid Amount
Study abroad programs have a reputation for being expensive, but the cost of a term overseas is often similar to, or even less expensive than, regular on-campus tuition. For example, when compared to the total price of a single on-campus quarter at the University of Washington, a school-sponsored European trip of the same length costs only $1,792 more. Additionally, a UW student who participates in a 25-credit semester-long program in Asia will ultimately pay around $3,000 less than their on-campus peers.
These situations aren't unique to UW. To determine the overall price of your trip and compare the cost to regular tuition fees, contact your advisor. It's possible that you will be pleasantly surprised.
Study Abroad Scholarships
Scholarships
529 College Savings Plan
If your parents have a 529 education investment account, they may be able to withdraw funds to pay for part of your trip abroad without incurring a tax penalty. While 529 funds can be used to cover the cost of tuition and textbooks, room and board-related expenses are qualified only under certain conditions, while other expenses are entirely ineligible. To avoid paying costly tax penalties, you and your parents should carefully evaluate each expense ahead of time to determine which are considered qualified and which must be paid for out of pocket.
Applying to a Study Abroad Program
How far in advance should I apply for a study abroad program?
This depends on the program. Typically, the deadline falls within the semester before the proposed term abroad, but it can vary widely between schools and programs. If you're unsure when to apply, contact a study abroad advisor for further assistance.
What materials do I need to include with my application?
Like registration deadlines, these requirements can differ considerably between programs. Commonly requested materials include a student statement of purpose, an official transcript, one or more letters of recommendation, and a valid passport.
How do I make sure my credits are transferrable?
To help streamline the process, your advisor will use a course credit approval form to pre-approve transfer credits. You should have plenty of time to address any credit transfer issues before you leave.
Preparing for Your Study Abroad Trip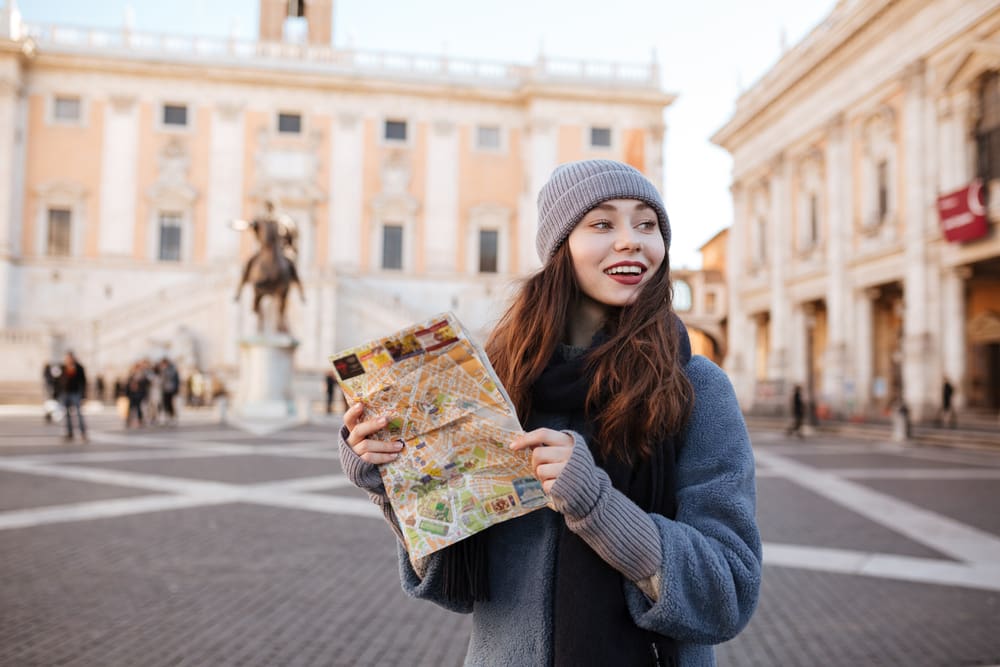 Once you've chosen your program and destination, you can begin to arrange your travel plans in earnest. Below, we'll discuss the most important items to obtain and arrangements to make before you go overseas.
Passport
Having a valid passport is crucial for any traveller; in fact, many study abroad programs require students to present a passport with their application. Because it can take up to 10 weeks to receive a passport in the mail during peak travel seasons, it is recommended that you purchase or renew yours several months in advance. Alternatively, you can pay an additional $60 for expedited service. Some countries will only accept passports that are valid at least six months beyond the date of a trip.
Visa
Every country has different visa requirements for U.S. citizens. Depending on your destination, you may not even need one. However, if you have to apply for a visa, you'll want to do so several months in advance. Appointment wait times and processing periods vary considerably, and the entire process can take anywhere from a few days to three months or longer. During your appointment, you'll be asked to complete an interview regarding your travel plans and goals for studying abroad. For additional visa advice, take a look at NAFSA's guide to acing your interview.
Immunizations
All individuals traveling overseas should make sure their immunizations are up to date. Along with routine vaccinations, such as polio and measles/mumps/rubella, you may need additional vaccines for diseases like malaria. The overall cost and type of immunizations you'll need depend on your medical history as well as your study abroad destination. You should make a doctor's appointment at least four weeks prior to your departure so that your doctor can assess your immunization records and determine any health risks associated with your chosen locale.
Tickets
Airfare is often one of the biggest expenses associated with studying abroad; fortunately, purchasing a plane ticket earlier can significantly reduce this cost. Finding a good deal on airfare is often as simple as buying tickets on the right day (Sunday, according to experts) and doing it several months in advance. Other tips include leaving on a Tuesday or Wednesday, flying economy class, and avoiding peak travel times like holidays.
Communication
It's no secret that cross-cultural communication can be tricky. Body language and hand gestures that are acceptable in one country might be considered insulting or inappropriate in another. Even if you speak the language of your host country, you'll want to brush up on its common customs and social norms. For more information on communicating effectively, contact your study abroad office to see what resources they have available. This online tutorial from the University of Pacific may also be helpful.
Finances
Being able to access to funds while travelling is critical, and you should contact your bank in advance to ensure that your debit or credit cards will work overseas. You may want to bring multiple cards in case one is lost or stolen. Be sure to withdraw enough cash before leaving, but don't exchange it stateside; you should be able to get a better rate once you reach your destination.
Checklist: What to Pack
As your departure date draws nearer, the time will come to finally pack for your trip. At first, deciding what to bring can feel almost as overwhelming as picking where to go. Fortunately, a helpful checklist can make things a little easier. Provided by Oakland University's study abroad office, the following packing lists were compiled after talking to former study abroad students. In addition to necessities, these lists include items that were recommended by students themselves.
What to Pack for Studying Abroad
Standard Items
Passport
Plane tickets
Prescriptions/vitamins
Student ID
Backpack/daypack
Glasses/contact lenses
Pens, pencils, notebooks
Flash drive
Pillow case/sheets
Towel
Folding umbrella
Water bottle
Wash cloths
Sunglasses
Watch
Clothes
Jeans (three pairs)
Hoodie/sweaters
Pajamas (three pairs)
Socks/underwear (enough for two weeks)
Swimsuit
Workout clothes (one set)
Light jacket
Nice outfits
Scarves
Sandals
Walking shoes
Purse
Toiletries
Hair brush/comb
Toothbrush
Deodorant
Razors
Hand sanitizer
Portable tissues
Contact lens solution
Sunblock
Makeup
Electronics
Laptop computer (+ converter)
Tablet
Camera (+ memory cards, chargers, and adapters)
Headphones
Powerstrip (+ converter)
Cellphone
Chargers
Additional Study Abroad Resources